Last month I found myself walking into Downhills Park Café, where the patio had been transformed into a cosy little dining experience.
It was all set against a backdrop of one the most stunning sun sets I've seen in Tottenham for a while – the sky perfectly pink, the atmosphere buzzing, the drinks flowing.
I was greeted with a White Negroni served by a Genevieve Sparrow, one of the co-founders of Pasero; the new supper club in town that you need to know about.
Genevieve and her partner Tim both have hospitality backgrounds, and met fourteen years ago when he was a bartender and she was a waitress.
"Over the years our careers developed, Genevieve explains, "but behind the scenes we both missed the thrill of 'service' and meeting new people. Although we always worked front of house, we both love to cook and to try new foods.
"When we travel, food and drink is usually one of the main factors in how we experience a new place. We aren't big sightseers or sunbathers, instead we like to get under the skin of the local cuisine, eating where the locals eat, then trying to reproduce it at home."
Indeed, their opening event in September married together their love for food and travel in a perfect way.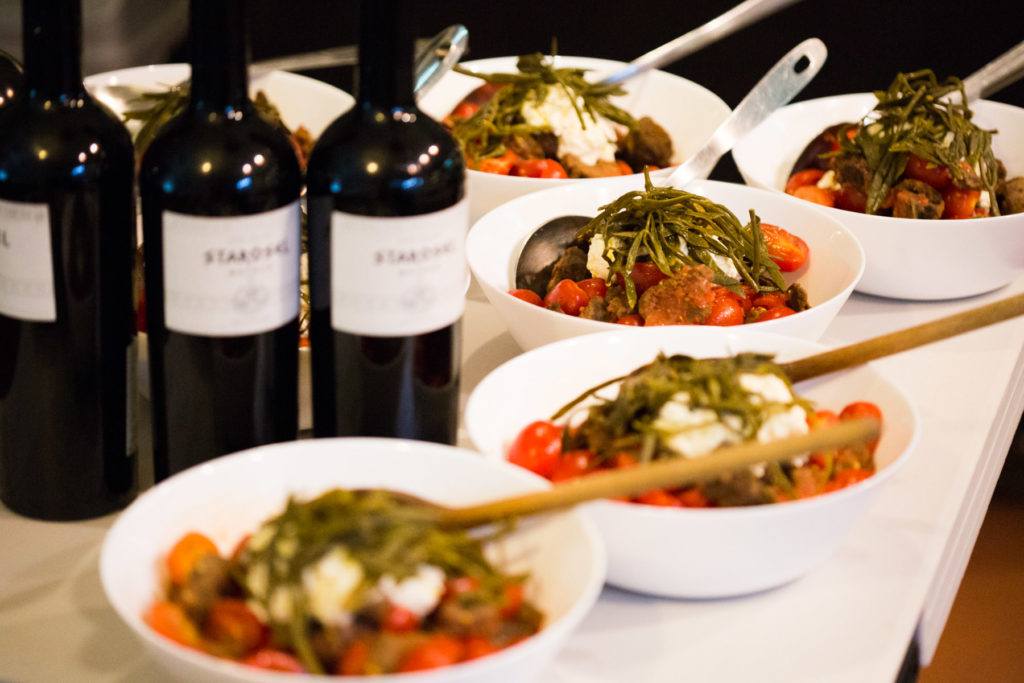 Tim's best friend, Stefanos is Greek and lives in Athens. Genevieve and Tim spent time in the tiny village he grew up in, being cooked food by his mother and learning there's a huge amount more to Greek food than Gyros.
They happened to be on holiday in Greece with Stef when they wrote the menu for the first event, so it naturally had a Greek leaning.
The tomato salad served with the main was borrowed from a restaurant they went to in Athens this summer. In fact, Stef flew over for the weekend to help with the first Pasero event, which made it all the more special.
The dishes selected on the evening were full of flavour, and the lamb in particular proved succulent, tender and totally drool-worthy.
I spotted local dairy kings, Wildes Cheese on the menu too, so how do they go about selecting ingredients?
"Provenance, seasonality and sustainability are important to us and inform the way we eat at home," Genevieve explains. "We tend not to eat much meat, and when we do we make sure it's high quality and usually organic, so we've taken the same approach with our supper club menus.
"The first was vegetarian except for the lamb, and our menus will generally hero vegetables in most dishes. We are intending to publish a vegetarian alternative for future events, and might do some fully vegetarian or vegan menus in the future.
"We loved using Wildes Cheese for our first menu. We hadn't originally planned it that way but it turned out that they had the perfect cheese for each of the three cheesy dishes on the menu. It felt great using produce made in Tottenham."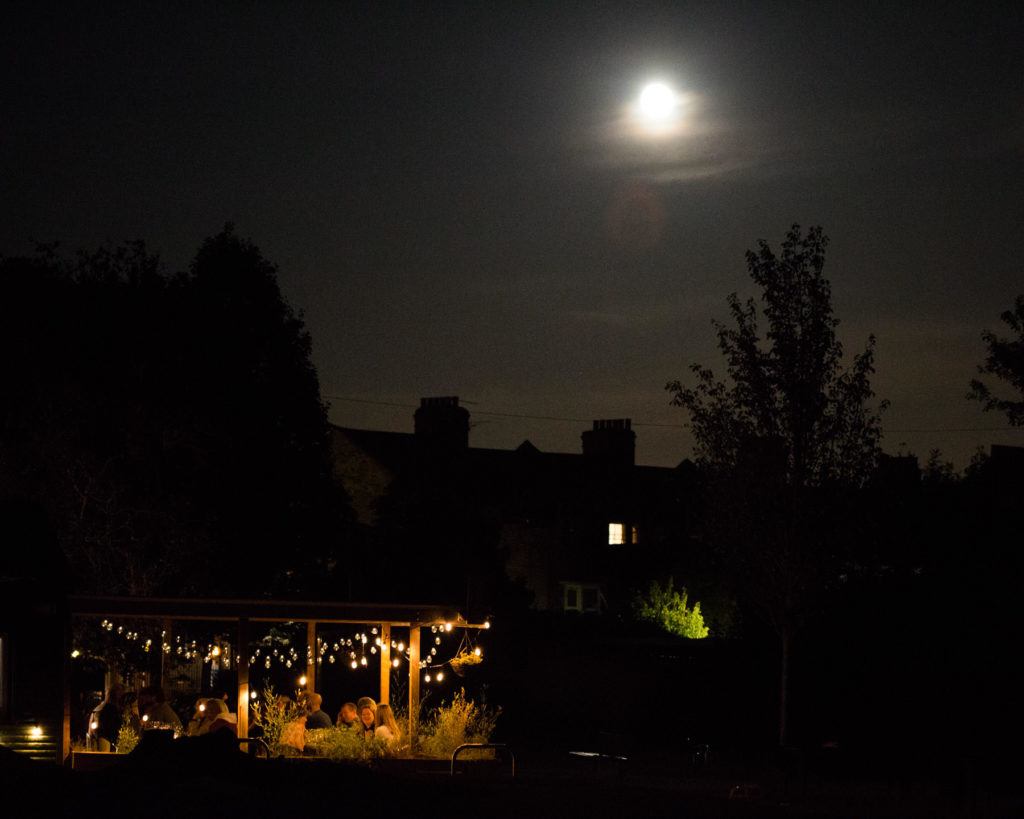 Each dish is paired with a selected wine (rather than BYO) as the team believe the right pairings can make the difference between good and amazing food.
Tim and Genevieve wanted to be adventurous with the pairings, so enlisted the help of their friend Verity who runs @palatesessions and the team at Naked Wines.
A Greek wine was served with the starters, a Bulgarian for our main and a sparkling Moscato came alongside dessert.
For October's event on the now-heated patio, they plan to venture into mixing more cocktails. As a preview, the menu starts with an Alfonso (a twist on the classic Champagne cocktail) as an aperitif, and the dessert is to be paired with a gin old fashioned.
"It pairs so well with the dark chocolate tart," says Genevieve, "it was a revelation when we tried it."
Pasero supper club, Saturday 5th October, Downhills Park Café, Downhills Park Rd, West Green, N17 6PD
Tickets £45, including wine pairings and cocktails can be purchased here